I know I've shared this photo on my blog before, but I'm entering a Photo Challenge for a blog I really enjoy — Skinned Knees — and thought it would be perfect, as the theme is "silly".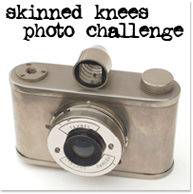 Here's a picture of Zachary acting silly while planting our garden a couple weeks ago. He loves playing outside and thought it was very funny to get all dirty while mommy & daddy were not looking! 🙂 Here's a picture of him with Adrian. He had such a huge smile on his face the entire time!
This one is much better when you see it bigger – click here to view large!
If you like my blog and photos, I would sincerely appreciate if you could vote for my blog on Top Baby Blogs & Picket Fence Blogs! it only takes a second to click on both of them. Thank you!